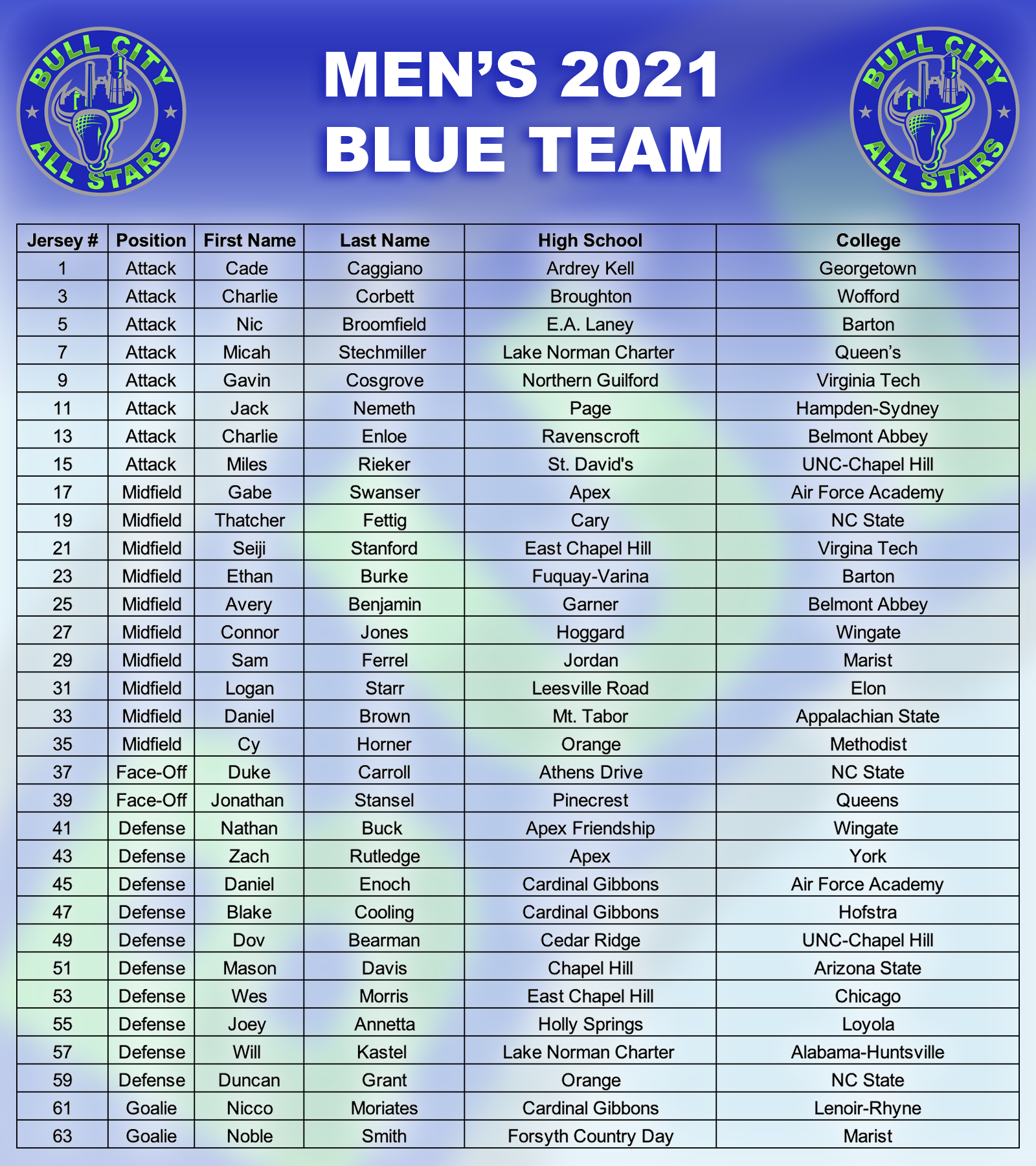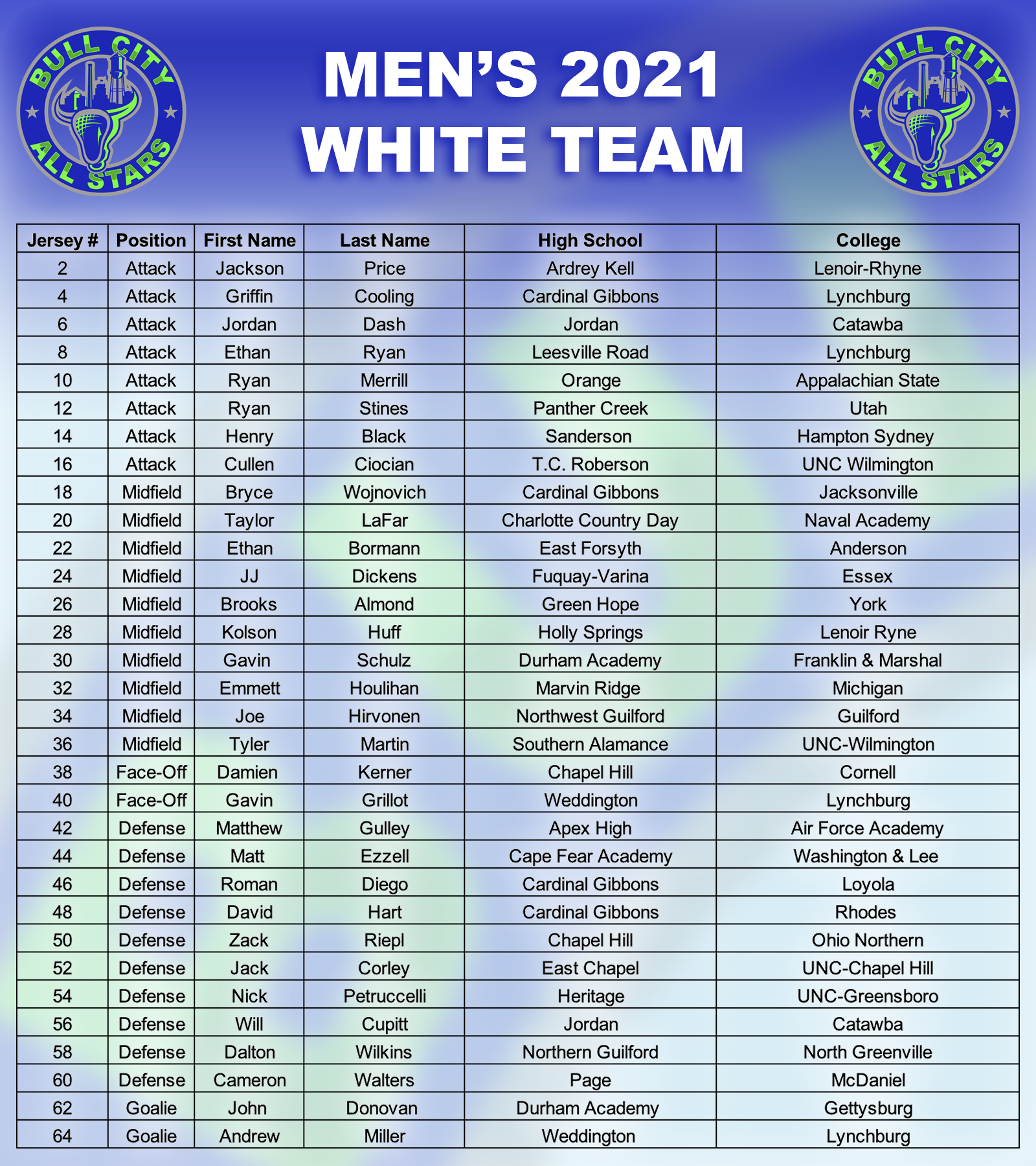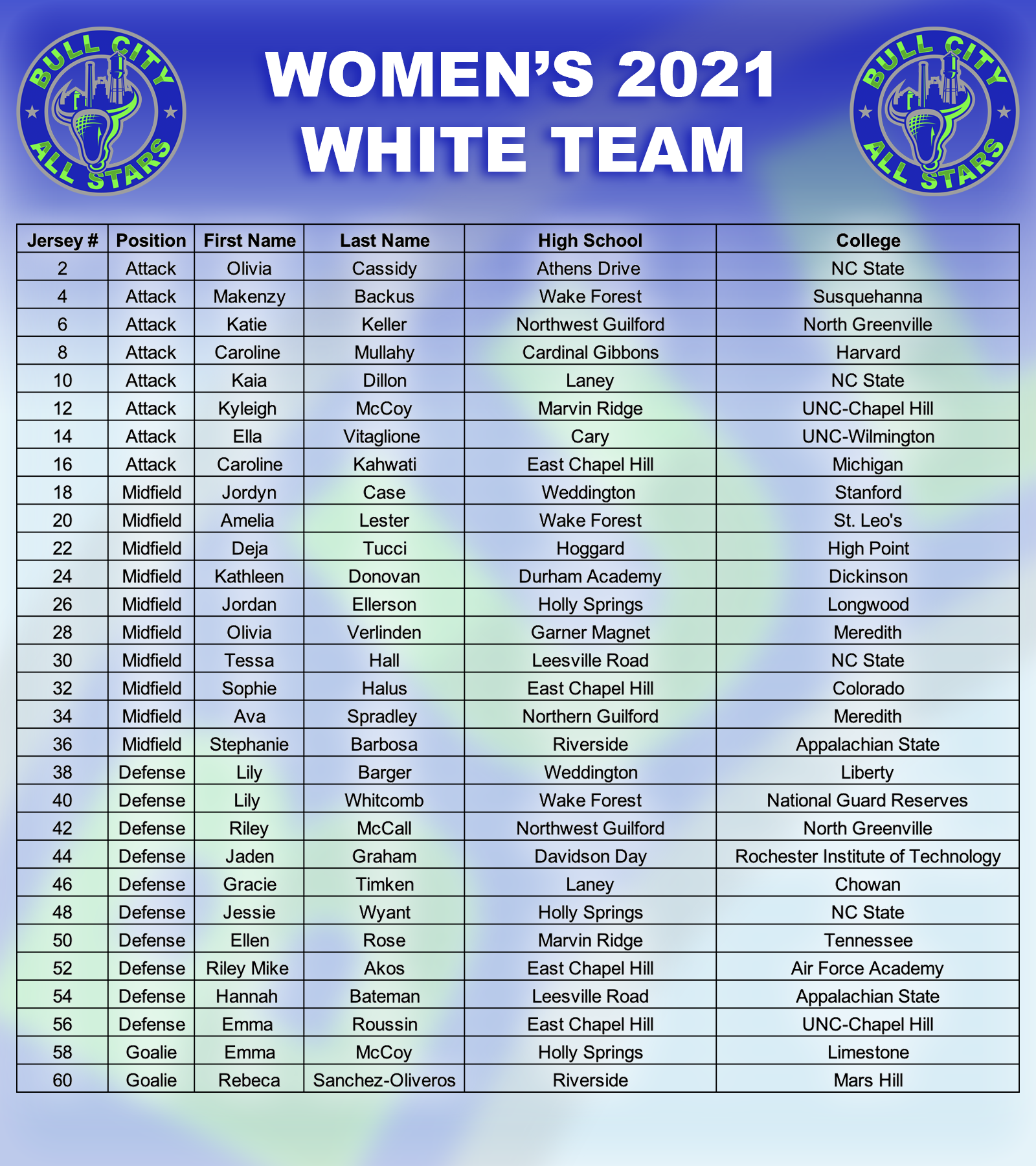 With over seventeen collegiate programs now in the state, NCHSAA players have a variety of local choices to extend their lacrosse careers. There are now over 6,000 high school lacrosse players on 144 high school men's teams and 88 women's teams across North Carolina.
Help "Grow the Game" across North Carolina by providing recognition for the best high school players in an iconic venue.
Create a dynamic way to honor the contributions Tony Cullen made as a player, a coach, and a referee.
Support both the NCHSAA Tony Cullen Memorial Scholarship Fund and the Duke Cancer Institute.
Increase the positive impact the sport of lacrosse has upon North Carolina
2020 Bull City All Star Game Donations Announcement Video!